Chain Reaction Theatre Project is excited to bring to the stage the world premiere of "Invisible," written and directed by Shelley Smith. "Invisible," based on true stories, is an inspirational, powerful and thought-provoking performance portraying the courageous journeys of five tenacious suburban youths battling homelessness. Invisible, unseen and unnoticed, an estimated 4,000 youths are homeless in Minnesota on any given night. Where are they? How do we not see them? Our youth sleep in places such as port-a-potties, buses, light rail trains, in the woods, or they couch hop while still making it to school and jobs, managing to blend in and remain invisible. Smith has been volunteering at Oasis for Youth in Bloomington, listening to the stories of these individuals, and in turn gaining awareness and knowledge of the unseen homeless youth living in our suburban midst. Smith's focused work on homeless suburban youth is an intriguing, insightful and important new work that is not to be missed.
The play runs approximately 90 minutes. Representatives from various nonprofits, whose missions match the issues in the play, will be at the performance in order to answer questions, provide information and participate in a post-show talkback discussion.
Admission is Pay-as-you-can with a suggested ticket price of $15. Tickets can be purchased online at Brown Paper Tickets or at the door by cash, check or credit card. All seating is general admission.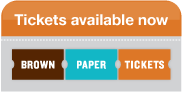 Performances dates and locations are as follows:
Oct 15th, 7 pm, St. Davids Episcopal Church, 13000 St Davids Rd, Minnetonka
Oct 20th,7 pm, Oak Grove Presbyterian Church, 2200 W Old Shakopee Rd, Ave S., Bloomington
Oct 21st, 7 pm, Transfiguration Lutheran Church, 11000 France Ave S., Bloomington
Oct 23rd, 7 pm, Crown of Glory Lutheran Church, 1141 Cardinal St., Chaska
Oct 27th, 7 pm, Community of the Cross Lutheran Church, 10701 Bloomington Ferry Rd., Bloomington
Oct 28th, 7 pm, Immanuel Lutheran Church, 16515 Luther Way, Eden Prairie
Oct 30th, 3 pm, Mount Calvary Lutheran Church, 301 Oak St., Excelsior
Nov 6th, 7 pm, Woodlake Lutheran Church, 7525 Oliver Ave S., Richfield**
Nov 11th, 7 pm, Edina Community Lutheran Church, 4113 W 54th St, Edina*
*ASL interpreted  **Audio Described
For each production, we will have representatives, from other organizations that are working on this issue, join us in order to provide resources, to answer questions, to show ways that people can get involved and to participate in talkback/panel discussions with the audience. Go to
Partnerships
for more information. In addition, we have an accompanying social media campaign surrounding the issues on our
 Facebook
 page, as well as 
resources
 on our website.
Stay tuned for additional performance dates, locations and readings. If your organization is interested in hosting a performance, please contact us at
info@chainreactiontp.com
. Check out our 
Get Involved
 page  for auditions, production roles and volunteer opportunities.  You can also be part of the solution with your financial support.  Find out how by visiting our 
Donations page.
Let's make some chain reactions!